Are you currently in the process of establishing an online store? You may be exploring various e-commerce platforms to support your venture. WooCommerce is a WordPress plugin that everyone has heard of. It is one of the most popular and widely used options for running an online store.
Let us now explore some of the key reasons why WooCommerce may be the best choice for your online store.
1. WooCommerce is free & open-source
One of the biggest advantages of using WooCommerce for your online store is that it's completely free and open-source. This means that you won't have to pay any fees for downloading or using it. You are also free to customize it to suit your business needs.
Small startups and large businesses alike find WooCommerce attractive. Its free and open-source nature makes it an affordable and accessible option for all types of businesses. Plus, with no ongoing fees or licensing costs, you can save money on your e-commerce platform and invest in growing your business instead.
Every dollar saved during development is a dollar you can spend on marketing.
2. WooCommerce is easy to use
WooCommerce is a user-friendly platform that can be easily used by anyone, even those without technical expertise. It comes with a simple and intuitive interface that makes it easy to manage your products, orders, and customers.
You can quickly set up your online store, add products, and start selling without any complicated setup processes.
WooCommerce provides extensive documentation and support resources to help you along the way. Its easy-to-use interface makes it a great choice for setting up and managing your online store. Regardless of your technical expertise.
3. It's highly customizable
WooCommerce is built on top of WordPress, the most popular content management system in the world. Meaning that it inherits all of WordPress' customizability and flexibility. This makes WooCommerce incredibly easy to tailor your online store to your exact specifications.
Whether you're a developer with advanced coding skills or a business owner with no technical expertise, you can easily customize your online store using WordPress' intuitive interface. Their wide range of plugins and themes available in the WordPress ecosystem.
With WordPress & WooCommerce, you have access to a vast community of developers and users who are constantly developing new plugins and features to improve WooCommerce's functionality and capabilities. The open source community makes WooCommerce an incredibly customizable and flexible e-commerce solution.
4. Minimum initial investment
Starting an online store can be an expensive undertaking, but with WooCommerce, you can get started with a minimum initial investment. Since WooCommerce is free to download and use, the only expenses you'll have to worry about are web hosting, domain name registration, and any premium themes or plugins you may need.
However, even these expenses can be kept to a minimum, with many affordable web hosting and domain registration options available. Since WooCommerce is built on top of WordPress, you can take advantage of the vast range of free and low-cost WordPress themes and plugins to further reduce your initial investment.
Overall, with WooCommerce, you can start an online store with a low initial investment, making it a great choice for entrepreneurs and small business owners who want to start selling online without breaking the bank.
5. Extensive Payment and Shipping Options
It is important to offer a variety of payment and shipping options to your customers. With WooCommerce, you can easily integrate with a wide range of payment gateways.Iincluding popular options like PayPal, Stripe, and Square. WooCommerce also lets you integrate with some local and regional payment methods. This ensures that your customers can pay using their preferred method, increasing the likelihood of completing a purchase.
WooCommerce also provides extensive shipping options. Allowing you to offer free and flat rate shipping. You can also offer real-time shipping rates based on the weight and destination of the order. Popular shipping carriers like USPS & FedEx have integration plugins to provide accurate shipping rates and tracking information to your customers.
With WooCommerce's extensive payment and shipping options, you can offer a seamless and convenient shopping experience to your customers, which can lead to increased sales and customer loyalty.
Don't know where to begin? Read our post on how to choose a payment method for your WooCommerce store.
6. Rapid Development
Time is money, and in the world of e-commerce, getting your online store up and running quickly is essential. With WooCommerce, you can build and launch your online store in a fraction of the time it would take to build a custom e-commerce platform from scratch. The platform is easy to set up and offers a variety of pre-built templates and themes, allowing you to create a professional-looking online store without any coding experience.
The vast selection of plugins and extensions available in the WooCommerce marketplace allows you to quickly and easily add new functionality to your store, such as payment gateways, shipping methods, and marketing tools. With WooCommerce, you can rapidly develop and launch your online store, giving you more time to focus on marketing, sales, and growing your business.
7. WooCommerce is an incredibly secure platform
Security is a top priority when it comes to running an online store. With WooCommerce, you can rest easy knowing that your online store is built on a secure platform. The platform is regularly updated with the latest security patches and features. These updates ensure that your store is protected against the latest threats and vulnerabilities.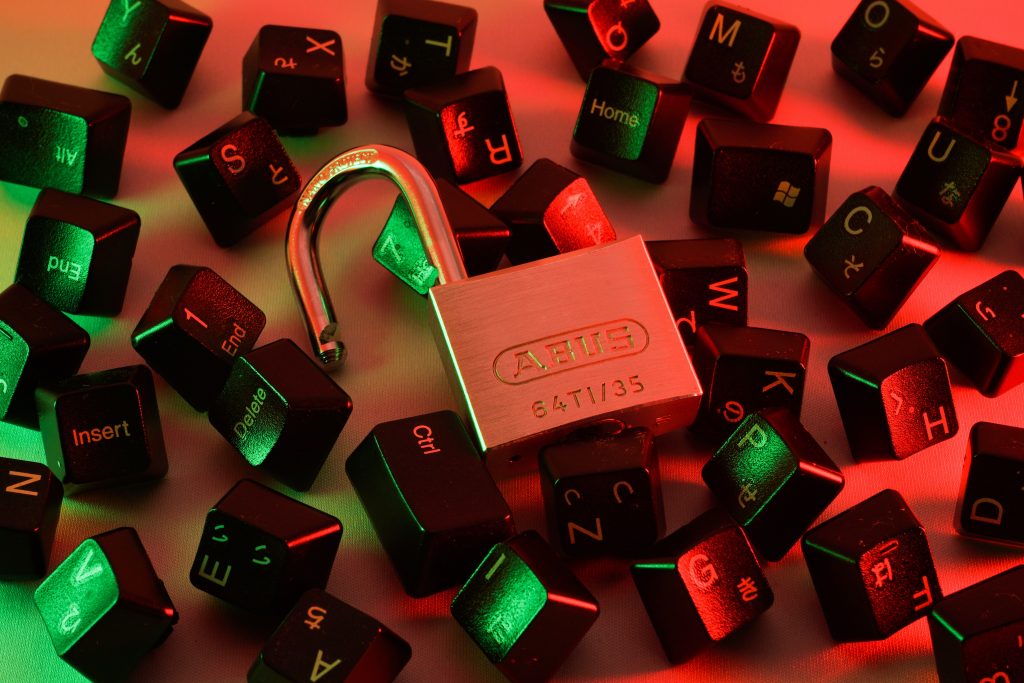 WooCommerce is built with best security practices in mind. It also offers a range of security plugins and extensions that can further enhance your store's security. With WooCommerce, you can trust that your customers' data is safe and secure, and that your online store is protected against potential threats and attacks.
8. WooCommerce has scalability without compromise
As your online store grows, you'll need a platform that can keep up with your needs. With WooCommerce, you can easily scale your online store as your business grows. It is built on top of WordPress, which is one of the most flexible and scalable content management systems available. This means that as your store grows, you can add more products, pages, and functionality to your site without worrying about hitting any limits.
WooCommerce offers a range of scalability options, including the ability to handle large amounts of traffic and transactions, as well as support for multiple languages and currencies. You can also integrate your online store with other tools and services, such as email marketing platforms and inventory management systems, to further enhance your store's scalability. With WooCommerce, you can rest assured that your online store can grow and evolve with your business, no matter how big it gets.
Is your website not scaling well? See if you can speed up your WooCommerce website with VPS hosting
9. SEO Friendly
Search engine optimization (SEO) is essential for any online business that wants to attract organic traffic from search engines like Google. With WooCommerce, you get a platform that is designed to be SEO friendly.
WooCommerce offers many SEO-friendly features, such as customizable permalinks, meta tags, and descriptions for products and pages, which can help improve your store's search engine rankings. it also integrates with popular SEO plugins like Yoast SEO, which can help you optimize your store's content and metadata for search engines. With WooCommerce's SEO-friendly features, you can increase your store's visibility in search engine results and drive more organic traffic to your site.
Take a look at our post on 7 ways to approach WooCommerce marketing for alternate internet marketing practices.
10. No Monthly or Transactional Fees
WooCommerce is a great platform for those looking to create an online store without the added costs of monthly or transactional fees. Unlike many other e-commerce platforms, WooCommerce is free to download, install and use. This means that you can start selling online without having to worry about any monthly costs or fees that can quickly add up.
Moreover, WooCommerce does not charge you any transactional fees for the sales made on your store. While other ecommerce platform prefer to keep a cut, WooCommerce lets you keep all your profits. This is a major advantage for businesses that operate on smaller margins. It also offers a wide range of payment gateway options, including PayPal and Stripe, providing you with even more flexibility and cost savings.
Keep in mind that there are transactional fees if you use WooCommerce Payments as your payment gateway.
Interested in developing a WooCommerce website?
Ready to take your e-commerce business to the next level? A WooCommerce website can help you achieve your goals. WooCommerce is an ideal solution for any business looking to sell products or services online.
Our team of experts can help you create a custom WooCommerce website from scratch. One that meets your specific needs and takes your business to the next level. Contact us today to learn more and get started on your e-commerce journey!
We offer eCommerce design and development services to customers across the world.